Compare medical insurance in UAE
Compare medical insurance quotes of different insurance companies.
Compare
Opportunity to compare and choose the health insurance that meet your needs

Proper Coverage
We ensure that based on your budget you get a proper health insurance coverage.

Client Service
We are here to service you whenever you need our support.
Compare Individual & Family Medical insurance and medical insurance for the employees before you select one
We provide health insurance in UAE irrespective of where you are in UAE. It doesn't matter whether you are located inDubai, Abu Dhabi, Sharjah, Ajman, Fujairah, Ras Al Khaimah, umm al Quwain and Al Ainwe provide you best medical insurance that meet your needs
How to apply for a medical insurance for my family?
You can apply for individual or family medical insurance through us. Your details can be submitted to us through the form and one of our experienced health insurance consultants from the broking partner would be contacting you soon to discuss about it further. We provide you the opportunity to compare different health insurance quotes in UAE so that you can choose an affordable health insurance.
How to get a quote for an employee medical insurance?
We are being associated with a broker is giving us a privilege to be affiliated with a variety of medical insurance companies in UAE. When you submit the details to us through the form our health insurance consultants would be contacting you and get more details if any is required. Then based on the information you give we negotiate with different health insurance companies in UAE to provide you the best group medical insurance policy.
Things to consider while choosing a health insurance policy
There are variety of things you need to consider while selecting a medical insurance policy. Whether personal medical insurance or group health insurance it important to consider these factors before choosing a health insurance policy.
Get Health Insurance Plans with wide variety coverage including the medical insurance with worldwide coverage
Compare individual and family health insurance and group medical insurance from leading companies Left
Do you help to get HAAD and DHA approved medical insurance policies in UAE?
We being associated with brokers presented in Dubai and Abu Dhabi we would be able to support you get best medical insurance quotes in Dubai and Abu Dhabi also along with other emirates in UAE .You can submit the details to us and based on that our broking partners in the respective location would contact you.
Do you help to get tailor made medical insurance policies for company employees?
Based on location, visa of the employees and salary our brokers would find out best medical insurance that meet your needs. Based on your previous year table benefit and if any other requirement you would be presented with health insurance quotes that meet your needs. Based on your budget brokers negotiate with the insurance providers for trying to meet your requirements.
Recent laws have made it mandatory to have health insurance in Dubai. Now getting medical insurance in Dubai is easy! Most of the companies in Dubai offer adequate health insurance along with their compensation package, but in some cases, you have to look out for a better option on your own. Covermatch partners with you to help find the best Health insurance in Dubai. As a topline Health insurance Agent in Dubai we represent numerous health insurance companies and provide online comparison and cost of several health insurance policies for you. When it comes to health insurance plans for family, it's likely that you may get confused by the several policies set forth by many insurance companies to get insurance for dependents in Dubai. No cause of worry, Covermatch professionals work with you to get the cheapest health insurance cover for your family. At times, the basic coverage is not enough and people look for better coverage options.
Fortunately, there are many insurance companies that offer different health insurance plans often customised according to the needs of the buyer. Many health insurance packages don't often include optical and dental coverage, you can have these covered for a higher cost in premium medical insurance plans. Covermatch also provides group health insurance for companies. As a company owner you can do the price comparison with other health insurance providers and decide which is the best health insurance suitable for your employees in UAE. Health insurance policies can be different significantly depending on the cost and coverage. In Dubai, with an all-inclusive health coverage plan, you can also have access to an extensive health network of hospitals and other healthcare providers.
Frequently Asked Questions
Currently health insurance in UAE is compulsory in Abu Dhabi and Dubai. Both HAAD and DHA have specific rules and regulations to guide health insurance in these two emirates and it is mandatory to have medical insurance if you are a Visa holder of Dubai or Abu Dhabi
If your employer has not provided you with a health insurance for the dependents you can always apply for a medical insurance for your dependents in UAE. Individual and Family medical insurance is for you and the dependents.
The best way is to compare medical insurance quotes of different companies before you buy one. Comparing the premium and benefits would help you to save premium on your medical insurance scheme.
Understanding your past claim history may help the insurance companies to come up best price for your renewal of medical insurance. If you have lesser claim providing the claim certificate to another company may help them to come with best health insurance quotes to you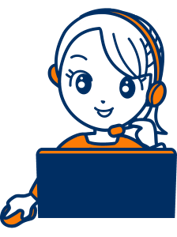 Address
Covermatch Technologies FZCO,Office 2019, DTEC, Building A5, Dubai Digital Park, Dubai Silicon Oasis, Dubai, UAE.
Working Time
Sat-Thu 8.00AM to 6.00PM.